Location
Conference Sites
Welcome to the home of green and red chile, hot air balloons, and Breaking Bad! Albuquerque has many things to offer in food, art, music, and education. While you are attending WRHC, make sure to save some time in your day to try out our guided tours. More information coming soon!
Come stay at Hotel Andaluz over the course of the conference! By choosing to stay here, you can access some WRHC sessions more conveniently. There is a group rate when booking with the host Hotel Andaluz. For either a king bedroom, a queen bedroom, or a twin bedroom, the rate is $120. The group rate is limited and is on a first-come basis. 

Where is Hotel Andaluz? 
Hotel Andaluz is located downtown and is sandwiched between Más Tapas y Vino and Ibiza Urban Lounge and a parking garage. The physical address is 125 2nd St NW, Albuquerque, NM 87102. 
University of New Mexico (UNM) Campus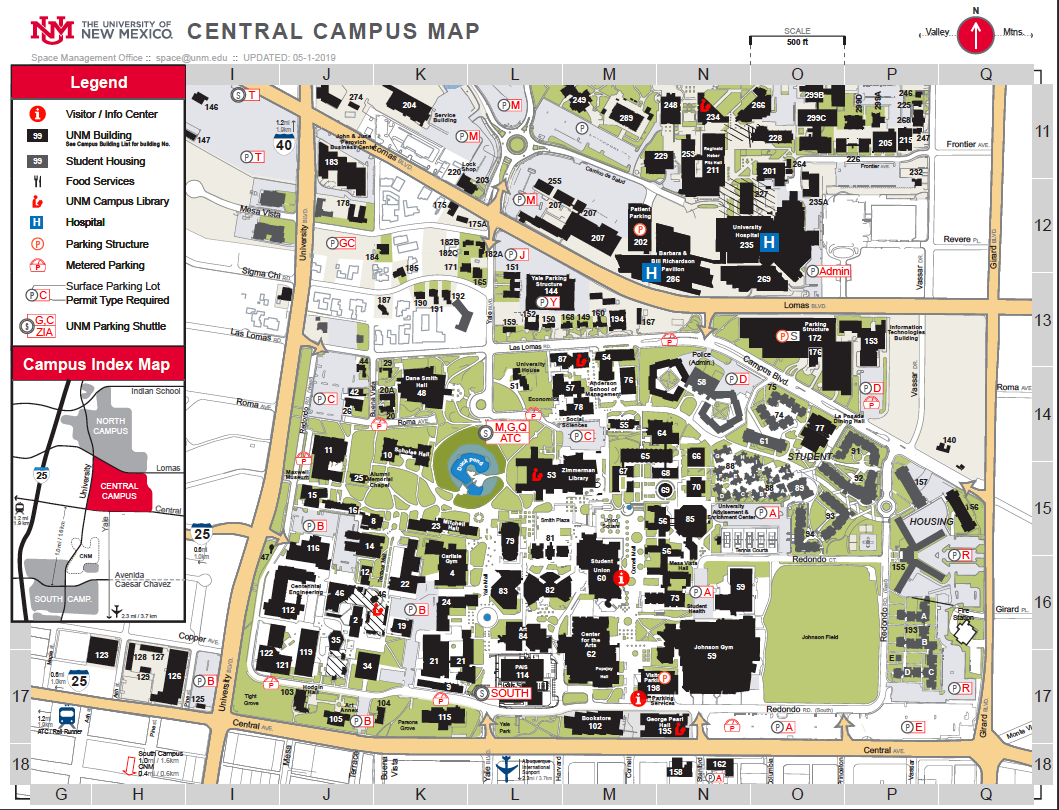 University of New Mexico is New Mexico's flagship university. The main campus in Albuquerque, and it maintains other campuses across the state.